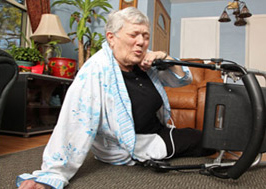 The vast majority of nursing homes in Georgia offer great service and wonderful care for our loved ones. In the unfortunate event that you or a loved one was not so fortunate, you may need to seek the services of an attorney who specializes in nursing home abuse and negligence cases.
Nursing home abuse takes many forms, such as: Falls, Improper Medication Provision, Negligent or Failure to Provide Proper Treatment and Failure to Properly Respond to Catastrophic Situations Such As Strokes or Heart Attacks.
Nursing home abuse cases are most effectively handled and pursued with the assistance of an experience trail lawyer like John Jonap. We truly encourage you to reach out to our attorneys, who are experienced in nursing home abuse and negligence cases. We promise that your inquiry will be handled in a timely and compassionate manner. Our team will ensure that you achieve the monetary award that your are entitled to and deserve.